Archigéant
My band project, Archigéant.
Archigéant
This is my old band project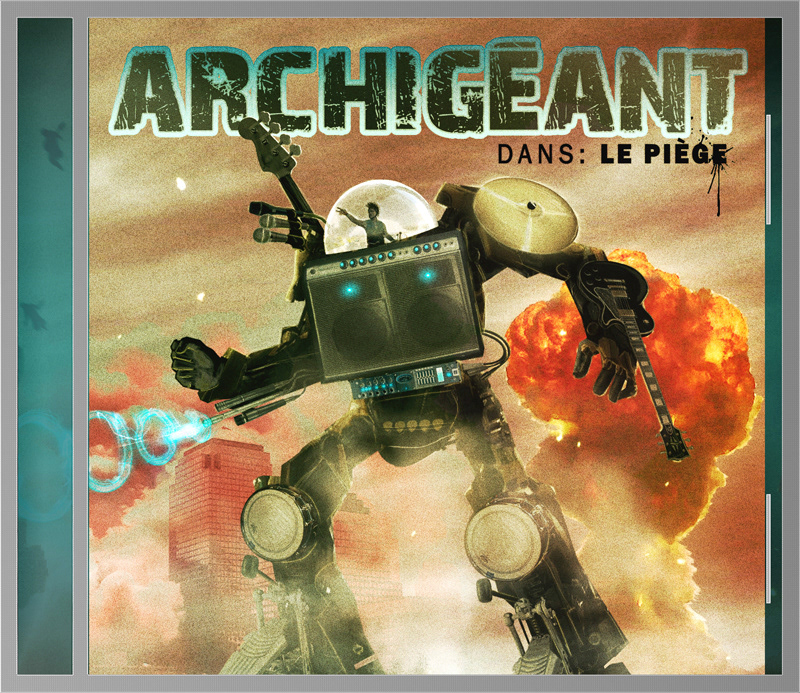 This is the stuff I designed for my band's first album, a couple of years ago. I got my inspiration from the old James Bond movies, and all the creepy Villains that lived in it... We decided to get some costumes and we organized a photo shoot. And then after I came up with the idea of a giant robot made of musical gear.  Anyway, this was a lot of fun and a lot of hours spent.